Understanding DIR Fees and the Current Landscape
The pharmacy industry has seen its fair share of challenges over the years, but perhaps none as significant as the rapid rise in Direct and Indirect Remuneration (DIR) fees. These fees, which are essentially reimbursement clawbacks imposed by Pharmacy Benefit Managers (PBMs), have increased by a staggering 107,400% from 2010 to 2020, causing great concern. Thankfully, there are changes coming in January 2024 impacting how PBMs will implement DIR fees. As a result, it is crucial for community independent pharmacists to prepare for these changes.
January 2024 DIR Fee Changes: A Move Towards Payment Transparency
In response to the growing concerns surrounding DIR fees, the Centers for Medicare & Medicaid Services (CMS) decided to implement significant changes beginning in 2024. There are two primary goals of these changes. One is to increase payment transparency for payments made to pharmacies. The other is to improve the predictability of the payments. Both changes are a welcome move for community pharmacy owners, who have seen their revenues and profit margins shrink over the years because of DIR fees. Besides, they have long struggled to understand how the fees were calculated.
January 2024 DIR Fee Changes: Short-Term Benefits for Community Pharmacies
One of the immediate benefits of the upcoming DIR fee changes is that community pharmacies will have better insight into the status of their finances. No longer will pharmacists deal with uncertain reimbursements or annoying and unpredictable DIR fee structures. With improved transparency, pharmacies can make more informed financial decisions, allowing for better business development, planning, and resource allocation.
Increased PBM Transparency May Lead to Fairer Reimbursements
Another positive aspect of the January 2024 DIR fee changes is that PBMs will be required to provide more information about pharmacy repayments. This increased transparency and accountability may likely lead to fairer reimbursements for community pharmacies. It could lead to a more aligned working relationship between PBMs and pharmacy owners. This shift towards transparency/fairness in reimbursement may be promising for the industry.
January 2024 DIR Fee Challenges: Short-Term Challenges for Pharmacies
Though the January 2024 DIR fee structures may result in more transparent and equitable reimbursements, the first quarter of 2024 may pose significant challenges for some community pharmacies. One of the biggest concerns, especially for smaller community pharmacies, is the potential to run out of cash. Cash flow shortages in the first quarter of 2024 are on the minds of most community pharmacy owners. The potential shortages are a result of retroactive DIR fees from the last part of 2023 being collected, in addition to the new fees, being collected at the point of sale, as required by the changes taking effect in January 2024.
Multiple Priorities: Maintaining Controlled Substances Oversight While Navigating Cashflow Challenges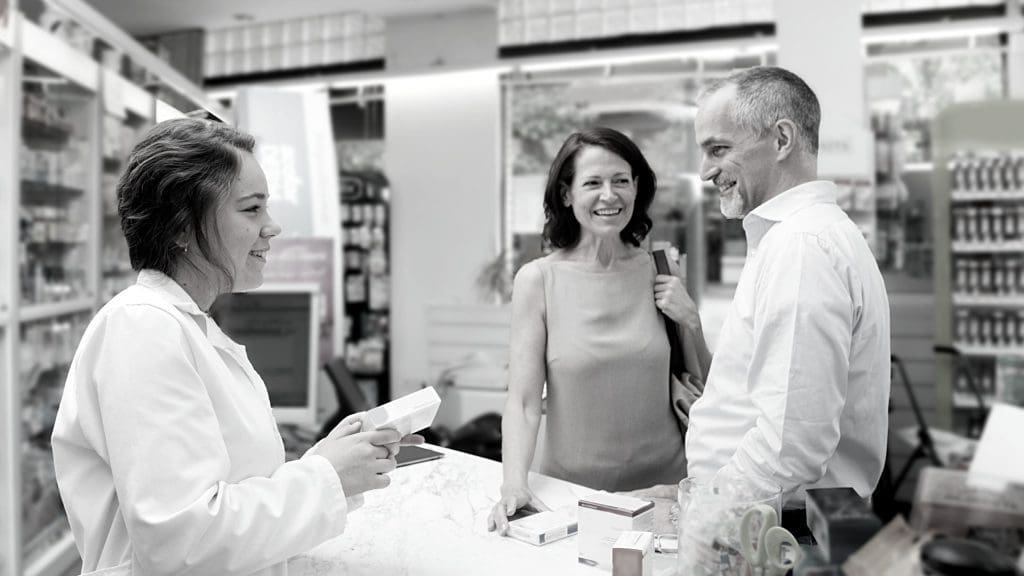 The cashflow shortages pharmacy owners may face in early 2024 will impact staffing hours in the pharmacy. With staffing hours cut, workers will experience an increased workload. In such scenarios, they risk losing sight of other crucial aspects of running a pharmacy – for example, maintaining oversight over controlled substances. The risk of neglecting controlled substance oversight as a result of financial concerns is a real one, and pharmacists must find ways to mitigate this challenge.
Implementing Technology to Maintaining Controlled Substances Oversight
One effective way to maintain controlled substances oversight amidst a potential staffing hours reduction is to leverage technology. One such solution is C2 Keep, a fully integrated Controlled Substance Act (CSA) compliance and inventory management tool for pharmacies. By embracing technology, pharmacies can improve efficiency, minimize administrative burdens, and free up time to provide better patient care.
Preventing Diversion and Enhancing Compliance: Additional Technology Benefits
The primary goal of a community pharmacy is to provide easy access and quality care to patients in the community. This includes ensuring that controlled substances are dispensed safely and securely. Neglecting controlled substance oversight can have serious consequences, including the potential for diversion, non-compliance with CSA regulations, and even pharmacy closure.
C2 Keep, as a web-based application, offers pharmacies the tools they need to prevent diversion and enhance compliance. The solution allows for real-time monitoring of controlled substance transactions, helping pharmacies identify and address potential issues before they escalate. In addition, the application helps community pharmacy owners feel most ready for a DEA inspection.
Maintaining Controlled Substances Act Oversight While Preparing for January 2024 DIR Fee Changes
To successfully navigate the challenges posed by the 2024 DIR fee changes while maintaining strong controlled substance oversight, pharmacies should leverage technology. Gone are the days of relying on manual processes like using a C2 logbook, Google Sheets, or Excel documents. These options don't allow for truly auditable records and increase wait times when filling controlled substances prescriptions. These concerns are further compounded if staffing hours are cut.
By leveraging technology, pharmacists will feel more confident about maintaining accurate records of their controlled substances activities. Because filling prescriptions is more efficient with integrated technology like C2 Keep, pharmacies will cut patient wait times and reclaim more time to do other things like finding solutions to keep their pharmacies operating through the first quarter of 2024 when DIR fees are most likely to significantly impact cash flow.
Looking Forward to January 2024 and Beyond
As we approach the first quarter of 2024 and the implementation of significant DIR fee changes, it's essential for pharmacies to remain vigilant and proactive. While the promise of increased transparency and fairer reimbursements is on the horizon, there may be significant financial challenges to navigate in the short term.
At the same time, pharmacists must not lose sight of their responsibility to oversee controlled substances effectively. By embracing technology solutions like C2 Keep, pharmacies can find a great balance between navigating the DIR fee changes and challenges while maintaining controlled substance oversight. This approach will not only help them weather the storm of DIR fee changes but also ensure the safety and well-being of their patients and protect their pharmacy's DEA license.
Conclusion
The road ahead for pharmacies in 2024 is one marked by both financial uncertainty and impending regulatory changes. By staying informed and leveraging technology to improve workflow efficiencies and increase compliance, pharmacists can navigate these challenges successfully. This dual approach will not only protect their financial interests but also uphold their commitment to patient safety and community care.